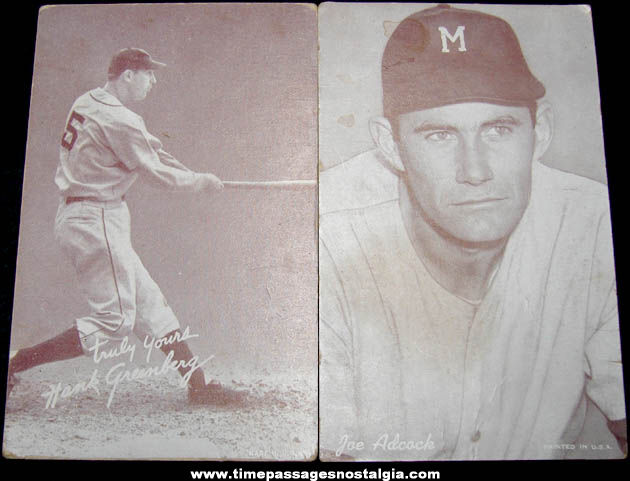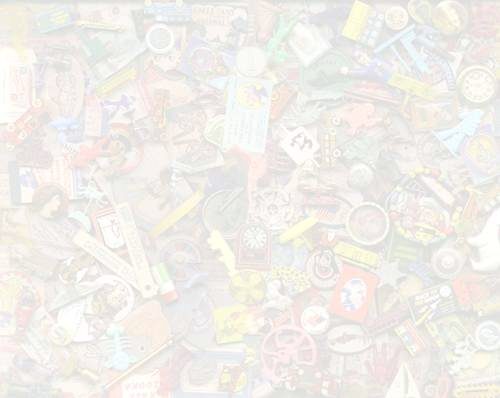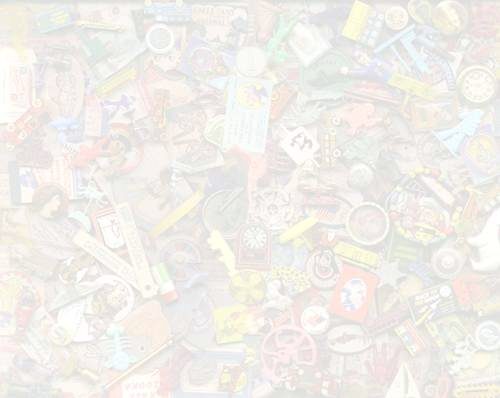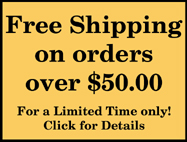 | | |
| --- | --- |
| | |
Any group of items being offered as a lot must be sold as a lot.

Nostalgic Memorabilia, Pop Culture Artifacts, Historic Items,
and "Shoe Box Toys"
Quality Merchandise At Reasonable Prices
You can feel secure
shopping with PayPal.
Unique & Fun Nostalgic Items
You don't have to be an eight year old to enjoy having
a childhood treasure.
Quantity Discount Prices
(when available)
An Ever Changing Inventory
The picture shows a view of the (2) Different Old Arcade Vending Machine Baseball Player Cards in this lot. These cards are not dated but they are believed to be from the 1950s. They were made by either the Exhibit Supply Company or the International Mutoscope Reel Company, both makers of these type cards. The backs are blank. One card is of Hank Greenberg (Made in U.S.A.) and the other is for Joe Adcock (Printed in U.S.A.). They each measure about 3-5/16'' x 5-5/16''. They appear to be in good condition with some wear and spotting as pictured. Below here is some additional information that was found on these two baseball players:

Hank Greenberg
From Wikipedia, the free encyclopedia

First baseman
Born: January 1, 1911 New York, New York
Died: September 4, 1986 (age 75) Beverly Hills, California
Batted: Right
Threw: Right
MLB debut: September 14, 1930 for the Detroit Tigers
Last MLB appearance: September 18, 1947 for the Pittsburgh Pirates
Career statistics
Batting average: .313
Home runs: 331
Runs batted in: 1,276
Teams: Detroit Tigers (1930, 1933 - 1941, 1945 - 1946), Pittsburgh Pirates (1947)
Career highlights and awards
5x All Star selection (1937, 1938, 1939, 1940, 1945)
2x World Series champion (1935, 1945)
2x AL MVP (1935, 1940)
Detroit Tigers #5 retired
Member of the National Baseball Hall of Fame Induction 1956
Vote 85% (eighth ballot)

Henry Benjamin ''Hank'' Greenberg (January 1, 1911 - September 4, 1986), nicknamed ''Hammerin' Hank'', was an American professional baseball player in the 1930s and 1940s. A first baseman primarily for the Detroit Tigers, Greenberg was one of the premier power hitters of his generation. He hit 58 home runs in 1938, equalling Jimmie Foxx's 1932 mark for the most home runs in one season by any player between 1927 (when Babe Ruth set a record of 60) and 1961 (when Roger Maris surpassed it). Greenberg was a five time All-Star, was twice named the American League's Most Valuable Player, and was elected to the Hall of Fame in 1956. Greenberg became the first major league player to hit 25 or more home runs in a season in each league. Greenberg is still the American League record holder for most RBIs in a single season by a right handed batter, 183 RBI in 1937 (a 154 game schedule.) Only left handed batter Lou Gehrig's 184 RBI in 1931 surpasses Greenberg in the American League record books. Greenberg was sold to the Pittsburgh Pirates in 1947, became the very first baseball player to earn over $80,000 year in salary (he was paid $100,000, plus $25,000 that his contract with Detroit called for in the event they sold or traded him), and was one of the few opposing players publicly to welcome Jackie Robinson to the majors.

Greenberg was the first Jewish superstar in American professional sports. He attracted national attention in 1934 when he refused to play baseball on Yom Kippur, the Jewish day of atonement, even though the Tigers were in the middle of a pennant race and he was not in practice a religious Jew. Hank is widely considered as one of the greatest sluggers in baseball history.

In 1934, his second major league season, he hit .339 and helped the Tigers reach their first World Series in 25 years. He led the league in doubles, with 63, (the 4th highest all time in a single season). He was 3rd in the AL in slugging percentage (.600) behind Jimmie Foxx and Lou Gehrig, but ahead of Babe Ruth, and in RBIs (139). Late in the 1934 season, he announced that he would not play on September 10, which was Rosh Hashanah, the Jewish New Year, or on September 19, the Day of Atonement, Yom Kippur. Fans grumbled, ''Rosh Hashanah comes every year but the Tigers haven't won the pennant since 1909''. Greenberg did considerable soul searching, and discussed the matter with his rabbi; finally he relented and agreed to play on Rosh Hashanah, but stuck with his decision not to play on Yom Kippur. Dramatically, Greenberg hit two home runs in a pennant clinching 2 - 1 Tigers victory over Boston on Rosh Hashanah. The next day's Detroit Free Press ran the Hebrew lettering for ''Happy New Year'' across its front page. Columnist and poet Edgar A. Guest expressed the general opinion in a poem titled ''Speaking of Greenberg'', in which he used the Irish (and thus Catholic) names Murphy and Mulroney. The poem ends with the lines ''We shall miss him on the infield and shall miss him at the bat / But he's true to his religion, and I honor him for that''.

In 1935 Greenberg led the league in RBIs (170) and total bases (389), tied Foxx for the AL title in home runs (36), was 2nd in the league in doubles (46), slugging percentage (.628), was 3rd in the league in triples (16), and in runs scored (121). He also led the Tigers to their first World Series title. (However, he broke his wrist in the second game.) He was unanimously voted the American League's Most Valuable Player. He set a record (still standing) of 103 RBIs at the All Star break, but was not selected to the AL All Star Game roster. In 1936 Greenberg re-broke his wrist in a collision with Jake Powell of the Washington Senators in April of that year. He had accumulated 16 RBIs in 12 games before his injury.


In 1937 Greenberg was voted to the All Star Team. On September 19, 1937, he hit the first ever homer into the center field bleachers at Yankee Stadium. He led the AL by driving in 183 runs (3rd all time, behind Hack Wilson in 1930 and Lou Gehrig in 1931), while batting .337 with 200 hits. He was 2nd in the league in home runs (40), doubles (49), total bases (397), slugging percentage (.668), and walks (102). Still, Greenberg came in only 3rd in the vote for MVP.

A prodigious home run hitter, Greenberg narrowly missed breaking Babe Ruth's single season home run record in 1938, when he was again voted to the All Star Team and hit 58 home runs, leading the league for the second time. That year, he set the major league record with 11 multi-homer games. Sammy Sosa tied Greenberg's mark in 1998. After having been passed over for the All Star team in 1935 and being left on the bench for the 1937 game, Greenberg refused to participate in the 1938 contest. In 1938 he homered in four consecutive at bats over two games. He matched what was then the single season home run record by a right handed batter, (Jimmy Foxx, 1932); the mark would stand for 66 years until it was broken by Sammy Sosa and Mark McGwire.

In 1938, Greenberg led the league in runs scored (144) and at bats per home run (9.6), tied for the AL lead in walks (119), was second in RBI (146), slugging percentage (.683), and total bases (380), and third in OBP (.438) and set a still-standing major league record of 39 homers in his home park, the newly reconfigured Briggs Stadium. He also set a major league record with 11 multiple home run games. However, he came in third in the vote for MVP.

In 1939 Greenberg was voted to the All Star Team for the third year in a row. He was second in the American League in home runs (33) and strikeouts (95), and third in doubles (42) and slugging percentage (.622). After the 1939 season ended, Greenberg was asked by general manager Jack Zeller to take a salary cut of $5,000 ($79,000 in current dollar terms) as a result of his off year in power and run production. To top it off, he was asked to move to left field to accommodate Rudy York, who was one of the best young hitters of his generation, but was tried at catcher, third base and the outfield and proved to be a defensive liability wherever they played him. Greenberg in turn demanded a $10,000 dollar bonus if he mastered the outfield, stating he was the one taking the risk in learning a new position. Greenberg received his bonus at the end of spring training. In 1940, Greenberg was voted to the All Star team for the 4th year in a row. He led the league in home runs (41; for the third time in 6 years), RBIs (150), doubles (50), total bases (384), and slugging percentage (.670; 44 points ahead of Joe DiMaggio). He was second in the league behind Ted Williams in runs scored (129) and OBP (.433), all while batting .340 (5th best in the AL). He led the Tigers to a pennant, and won his 2nd American League MVP award, becoming the first player to win an MVP award at two different positions.

World War II service
The Detroit draft board initially classified Greenberg as 4F for ''flat feet''. Rumors that he had bribed the board and concern that he would be likened to Jack Dempsey, who had received negative publicity for failure to serve in World War I, led Greenberg to be reexamined, and he was found fit to serve. Drafted in 1940, the first American League player to be drafted, his salary was cut from $55,000 ($861,000 in current dollar terms) a year to $21 ($300 in current dollar terms) a month. Greenberg was not bitter, however, stating, ''I made up my mind to go when I was called. My country comes first''. After most of the 1941 season, however, he was honorably discharged when the United States Congress released men aged 28 years and older from service, being released on December 5, 1941, two days before Japan bombed Pearl Harbor. Greenberg re-enlisted and volunteered for service in the United States Army Air Forces, again the first major league player to do so. He graduated from Officer Candidate School and was commissioned as a first lieutenant in the USAF. He eventually served overseas in the China Burma India Theater, scouting locations for B-29 bomber bases. Promoted to captain, Greenberg served 45 months, the longest of any major league player.

Return to baseball
Greenberg remained in uniform until the summer of 1945. In Greenberg's first game back after being discharged, on July 1, he homered. Without the benefit of spring training, he returned to the Tigers, was again voted to the All Star Team, and helped lead them to a come from behind American League pennant, clinching it with a grand slam home run in the (dark, no lights in Sportsman's Park in St. Louis) ninth inning of the final game of the season. It came after the umpire allegedly told Hank that he was ready to call the game due to darkness, because the ump, former Yankee pitching star of the 1920s Murderers Row team, George Pipgras, supposedly said ''Sorry Hank, but I'm gonna have to call the game. I can't see the ball.'' Hank replied ''Don't worry, George, I can see it just fine,'' so the game continued, next pitch: outta there! It clinched Hal Newhouser's 25th victory of the season. The Grand Slam HR allowed the Tigers to clinch the pennant and avoid a one game playoff (that would have been necessary without the win) against the now second place Washington Senators. The Tigers went on to beat the Cubs in the World Series in seven games. Only three home runs were hit in that World Series, Phil Cavaretta hit one for the Cubs in Game One, and Greenberg hit the only two homers by the Tigers, one in Game Two, where he was responsible for the victory by knocking in 3RBI in a 4 - 1 win; the other, a two run job, tied the game in the eighth inning of Game Six, making the score 8 - 8, but the Cubs won that game with a run in the bottom of the 12th. In 1946, he returned to peak form, leading the league in home runs (44) and RBIs (127), both for the fourth time. He was second in slugging percentage (.604) and total bases (316) behind Ted Williams.

In 1947, Greenberg and the Tigers had a lengthy salary dispute. When Greenberg decided to retire rather than play for less, Detroit sold his contract to the Pittsburgh Pirates. To persuade him not to retire, Pittsburgh made Greenberg the first baseball player to earn over $80,000 ($786,607 in current dollar terms) in a season as pure salary (though the exact amount is a matter of some dispute). Team co-owner Bing Crosby recorded a song, ''Goodbye, Mr. Ball, Goodbye'' with Groucho Marx and Greenberg to celebrate Greenberg's arrival. The Pirates also reduced the size of Forbes Field's cavernous left field, renaming the section ''Greenberg Gardens'' to accommodate Greenberg's pull hitting style. Greenberg played first base for the Pirates in 1947 and was one of the few opposing players to publicly welcome Jackie Robinson to the majors.

As a fielder, the 6-foot-4-inch (193 cm) Greenberg was awkward and unsure of himself early in his career but he mastered his first base position through countless hours of practice. Over the course of his career, he demonstrated a higher than average fielding percentage and range at first base. When asked to move to left field in 1940 to make room for Rudy York, he worked tirelessly to master that position as well and reduced his errors in the outfield from 15 in 1940 to 0 in 1945. Greenberg felt that runs batted in were more important than home runs. He would tell his teammates, ''just get on base,'' or ''just get the runner to third,'' and he would do the rest.

Abbreviated career
Starring as a first baseman and outfielder with the Detroit Tigers (1930, 1933 - 1946) and doing duty only briefly with the Pittsburgh Pirates (1947), Hank Greenberg played only 9 full seasons. He missed all but 19 games of the 1941 season, the three full seasons that followed, and most of 1945 to World War II military service and missed most of another season with a broken wrist. Had he played in another era uninterrupted by war, it has often been said that Greenberg would have hit between 500 and 600 home runs and driven in 1800 to 2000 runs. As it is, his totals of 331 home runs and 1,276 RBI are remarkable for a 1,394 game career. Greenberg also hit for average, earning a lifetime batting average of .313.

Off the field: Management and ownership
The following year, Greenberg retired from the field to become the Cleveland Indians' farm system director and two years later, their general manager and part owner along with Bill Veeck. During his tenure, he sponsored more African American players than any other major league executive. Greenberg's contributions to the Cleveland farm system led to the team's successes throughout the 1950s, although Bill James once wrote that the Indians' late 1950s collapse should also be attributed to him. When Veeck sold his interest, Greenberg remained as general manager and part owner until 1957. He was the mastermind behind a potential move of the club to Minneapolis that was vetoed by the rest of ownership at the last minute. Greenberg was furious and sold his share soon afterwards. In 1959, Greenberg and Veeck teamed up for a second time when their syndicate purchased the White Sox; Veeck served as team president with Greenberg as vice president and general manager. The Chisox promptly won their first AL pennant since 1919 during Veeck and Greenberg's first season. Veeck would sell his shares in the White Sox in 1961, and Greenberg stepped down as GM on August 26 of that season.

After the 1960 season, the American League announced plans to put a team in Los Angeles. Greenberg immediately became the favorite to become the new team's first owner and persuaded Veeck to join him as his partner. However, when Dodgers owner Walter O'Malley got wind of these developments, he threatened to scuttle the whole deal by invoking his exclusive rights to operate a major league team in southern California. In truth, O'Malley wanted no part of competing against an expansion team owned by a master promoter such as Veeck, even if he was only a minority partner. Greenberg wouldn't budge and pulled out of the running for what became the Los Angeles Angels (now the Los Angeles Angels of Anaheim). Greenberg later became a successful investment banker, briefly returning to baseball as a minority partner with Veeck when the latter repurchased the White Sox in 1975.




Joe Adcock
From Wikipedia, the free encyclopedia

First baseman / Outfielder
Born: October 30, 1927 Coushatta, Louisiana
Died: May 3, 1999 (age 71) Coushatta, Louisiana
Batted: Right
Threw: Right
MLB debut: April 23, 1950 for the Cincinnati Reds
Last MLB appearance: October 1, 1966 for the California Angels
Career statistics
Batting average: .277
Home runs: 336
Runs batted in: 1,122
Teams: Cincinnati Reds (1950 - 1952), Milwaukee Braves (1953 - 1962), Cleveland Indians (1963), Los Angeles - California Angels (1964 - 1966)
Career highlights and awards: 2x All Star selection (1960, 1960?), World Series champion (1957), Hit 4 home runs in one game on July 31, 1954

Joseph Wilbur ''Billy Joe'' Adcock (October 30, 1927 - May 3, 1999) was an American first baseman and right handed batter in Major League Baseball, best known for his years with the powerful Milwaukee Braves teams of the 1950s, whose career included numerous home run feats. A sure handed defensive player, he also retired with the third highest career fielding percentage by a first baseman (.994). His nickname ''Billy Joe'' was modeled after Vanderbilt University basketball star ''Billy Joe Adcock'' and was popularized by Vin Scully.

Adcock was born in Coushatta, the seat of Red River Parish in northwestern Louisiana. He was signed by the Cincinnati Reds after a successful run at Louisiana State University in Baton Rouge, but Ted Kluszewski had firm hold of the team's first base slot. Adcock played in left field from 1950 - 1952, but was unhappy and demanded a trade, which he received. His first season with the Braves was capped by a mammoth home run into the center field bleachers at the Polo Grounds on April 29, 1953, a feat that had never been done before and would only be accomplished twice more, by Hank Aaron and Lou Brock.

On July 31, 1954, Adcock accomplished the rare feat of homering four times in a single game, against the Brooklyn Dodgers at Ebbets Field, and set a new record for most total bases in a game (18) that stood until broken by Shawn Green in 2002. Another notable home run was the blast that ended the epic duel between Lew Burdette and Harvey Haddix on May 26, 1959, in which Haddix took a perfect game into the 12th inning. Adcock did not get credit for a home run, however, because Aaron, who was on first base, saw Felix Mantilla, the runner ahead of him, score the winning run and thought the hit had only been a double and walked back to the dugout, causing Adcock to be called out for passing him on the base paths. (Eventually, the ruling was that instead of a 3 run home run for a 3 - 0 Braves victory, Adcock got a double and 1 RBI, and the Braves won 1 - 0.) Adcock was often overshadowed both by his own teammates Aaron and Eddie Mathews, and by the other slugging first basemen in the league, Kluszewski and Gil Hodges, but he did make one All Star team (1960) and was regularly among the league leaders in home runs. In 1956, he finished second in the National League in home runs, runs batted in, and slugging average.

After playing for the Cleveland Indians (1963) and Los Angeles - California Angels (1964 - 1966), Adcock managed the Cleveland Indians for one year (1967), with the team registering its worst percentage finish in 21 years (.463, vs. .442 in 1946), finishing eighth in a 10 team league. Following the season he was replaced as Cleveland manager by Alvin Dark. He managed two more years in the minor leagues before settling down at his 288 acre ranch in Coushatta to raise horses. He died in Coushatta at age 71.
Click on image to zoom.